All orders over $50 receive free shipping!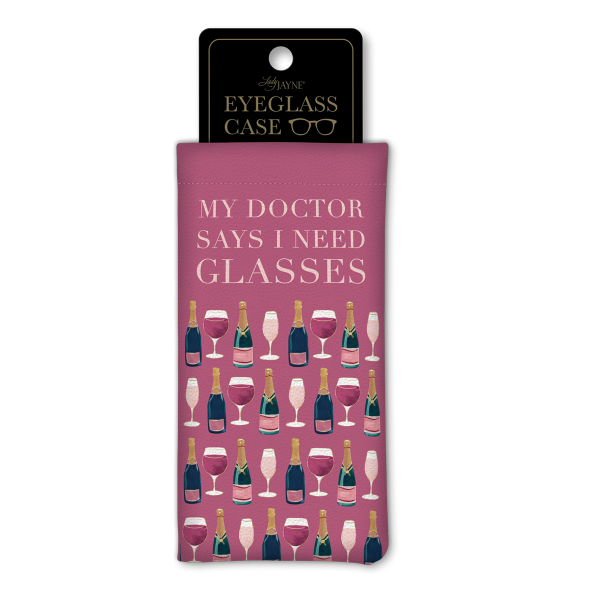 WINE GLASSES EYEGLASS CASE
$9.00
Store your finest frames in the loud and luscious styles we at Lady Jayne do best. Faux leather feels great against your fingers, so that even if you're blind as a bat, it's a snap to dig them out of your glam bag.
Faux Leather Case
Pinch Top Closure
Felt Interior
3 1/2 x 7"
Out of stock
SKU : 51016